A Significant Collaboration between KHAS and BEDAS in R&D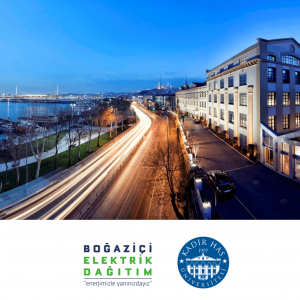 As one of the leading research universities in Turkey, Kadir Has University (KHAS) continues to collaborate with significant players in various industries for R&D operations. KHAS has most recently joined forces with Boğaziçi Elektrik Dağıtım A.Ş. (Boğaziçi Electricity Distribution Inc. Co./BEDAS) in a wide area from R&D activities to internship programs.
According to the protocol between KHAS President Prof. Dr. Sondan Durukanoğlu Feyiz and BEDAS General Manager Murat Yiğit, these two organizations will join R&D projects concerning the energy sector and also may jointly attend projects outsourced such as Horizon Europe and TUBITAK. In addition, the students from KHAS will have a chance to do an internship at BEDAS, while KHAS will provide discounted prices for the employees from BEDAS in the master's degree and PhD programs.
THIS COLLABORATION OFFERS OPPORTUNITIES FOR STUDENTS FROM KHAS AND EMPLOYEES FROM BEDAS
This collaboration, defined by KHAS Rector Prof. Dr. Sondan Durukanoğlu Feyiz as "a significant step for all the stakeholders concerning the University & Industry collaboration," contains not only the opportunities for R&D activities but also some certain advantages for the students from KHAS and the employees from BEDAS. According to the protocol, those students from KHAS who satisfy the requirements will be able to participate in short and long-term internship programs within BEDAS. 
To contribute to the education received by the engineers needed in the energy industry, a person from BEDAS will be a member of the Academic Advisory Board in the Electrical-Electronics Engineering, Management Information Systems, and Computer Engineering departments at KHAS.  
These two organizations may hold conferences and symposiums concerning scientific, technological, and technical developments. The specialists from BEAD may attend the courses to give seminars and provide the students with practical experience. At the same time, the academicians from KHAS may organize seminars and training programs at BEDAS.
Any personnel from BEDAS who wish to receive education in a thesis master's degree or PhD program at Kadir Has University and who satisfy the admission requirements announced by Kadir Has University will be given special discounts on the tuition fees. If the respective thesis subject is submitted to and funded by the European Union, TUBITAK, and a similar fund-providing organization, then the discount for the said tuition fees may be increased to 100 percent by the university.