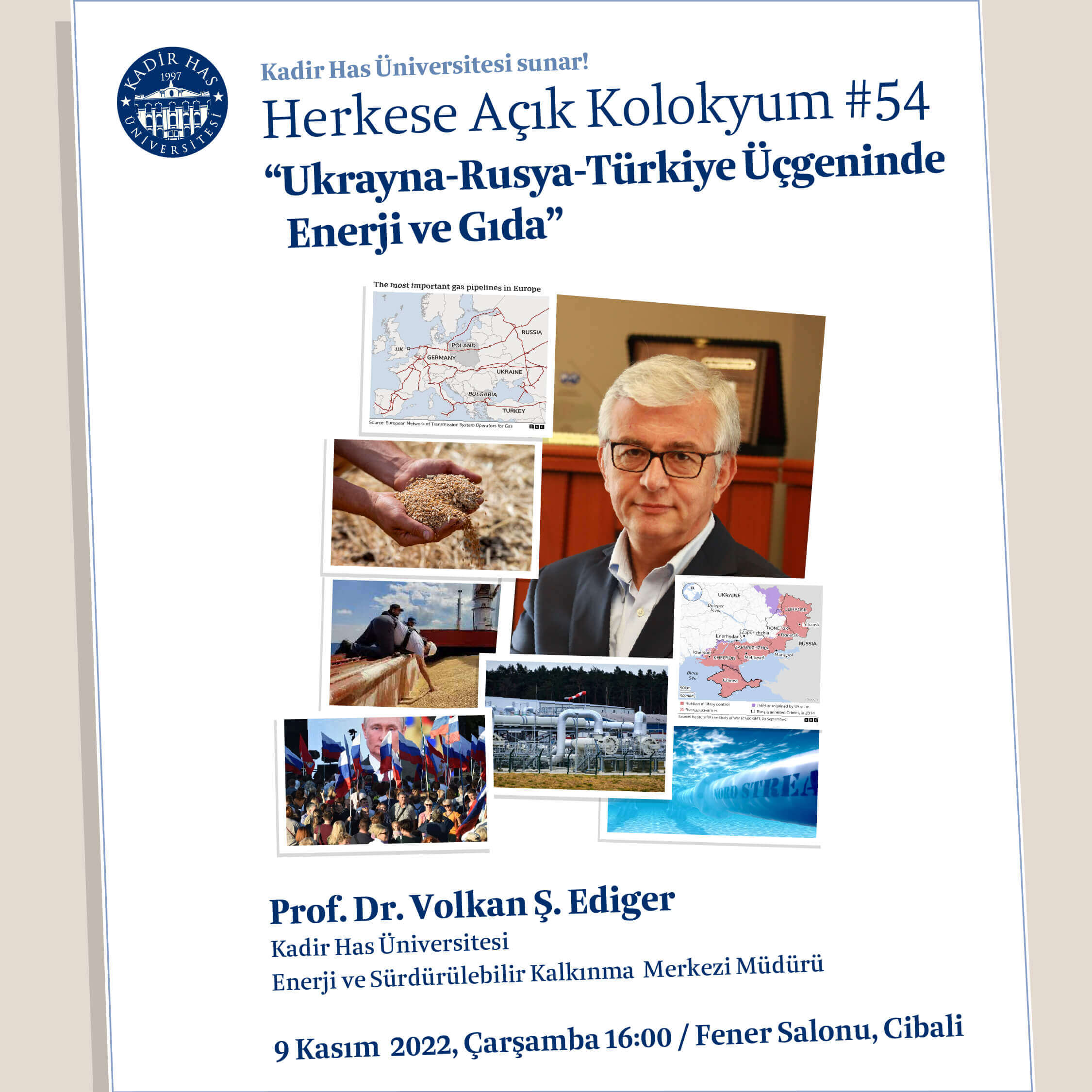 KHAS Public Colloquium #54: Prof. Dr. Volkan Ş. Ediger
KHAS Cibali Campus Fener Hall
In the 54th event of KHAS Public Colloquium series, the guest will be Prof. Dr. Volkan Ş. Ediger, the Director of Kadir Has University Center for Energy and Sustainable Development on Wednesday, November 9 at 4:00 pm with his speech titled "Energy and Food on the Ukraine-Russia-Turkey Triangle".
You may follow the event at Fener Hall.
The event will be in Turkish.